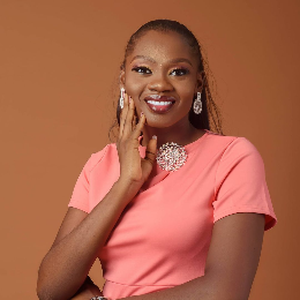 Chinaza Ogbachalu
As a multimedia journalist, I have a passion for storytelling and a talent for capturing the human experience through words, images, and sound. I graduated with first-class honors from the department of linguistics and communication studies with a specialty in communication studies. I strive to bring a unique perspective to my work, which allows me to craft engaging and thought-provoking pieces.
I have over five years of experience in the journalism industry, working for a variety of publications and outlets. I have covered a wide range of topics, including health, politics, arts and culture, and social justice issues. My work has been published in broadcast and online and has been featured on television, in newspapers, and on the radio.
In addition to my journalism skills, I am also proficient in a number of multimedia tools and platforms. I am also comfortable working with social media and other digital platforms to promote my work and engage with audiences.
I am a versatile and adaptable journalist with the ability to work independently or as part of a team. I am committed to producing high-quality journalism that informs, educates, and inspires.



Professional Affiliation
1. Advertising Practitioner Council of Nigeria ( APCON)
2. Nigeria Union of Journalists (NUJ)
Projects
Contact Me
My inbox is always open, you can contact me with the contact form here or with the details below:
Email: ogbachaluchinaza@gmail.com
Contact Me
My inbox is always open, you can contact me with the contact form here